It's not just a dose of jokes. It's Martin and Lewis, with a little dash of Sinatra and Sammy Davis Jr. mixed in.
Spencer James blends both music and dance into his stand-up for a show that's both anti "jobs" and yet pro "fat kids."
Mixing in an a capella voice with a sharp tongue, Spencer has entertained audiences all over the country, from fishermen in Dutch Harbor, AK, made famous by the hit TV show "Deadliest Catch," to our troops in Hawaii while laying on the sand for the very first episode of "Lost."
While being sensitive to a lady's needs, he also somehow winds up saying the most insensitive thing at the worst possible moment. His reasoning for this?
Who knows, guess you'll find out at the show.
Website: twitter.com/tieguy5280
Email: spncrjms@gmail.com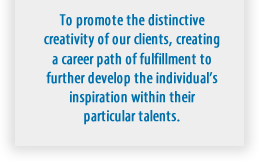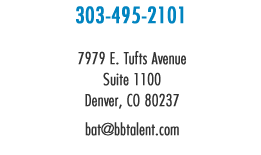 Leigh Batenburg had an interest in entertainment at an early age. She took her first modeling photos at six years old, quickly turning her attention to other aspects of the industry. Leigh began dancing soon after and fell in love with every style including jazz, ballet, modern, lyrical, and hip hop. Continuing dance, she focused her energy into what would become the most important facet of entertainment: singing. At age 10, Leigh began vocal training with Ellie Seligmann for 7 and a half years. During that time, Leigh became highly involved in musical theater; entertainment that combined all things she had grown to love. While acquiring her licensure in hairstyling and bachelor's degree from Colorado State University, Leigh has continued her passion for entertainment and has signed with BB Talent to pursue a career in the industry.
Contact BB Talent if interested:
Email: bat@bbtalent.com
Phone: 303-495-2101